Key2drive
Are you looking for driving lessons in or around Letchworth Garden City
with an instructor you feel comfortable with?
If you are, then look no further. I'm a fully qualified ADI with a very good 1st time pass rate.
I teach in a friendly, calm and relaxed manner putting the most nervous of pupils at ease,
If you are looking for a driving instructor who will help you reach your goal
then please give me a ring, text or email.
People learn better when in a relaxed, fun environment,
it is not just about following routes and passing a test,
it's also about receiving the skills needed to drive SAFELY in today's demanding traffic conditions.

IF YOU DONT WANT TO SIT ON THE SIDE OF THE ROAD FOR MOST OF YOUR LESSON
WHILST OTHER LEARNERS ARE ACTUALLY DRIVING
OR YOU DONT WANT TO PAY FOR YOUR INSTRUCTOR TO SHOUT AT YOU ?
GIVE ME A CALL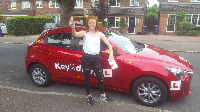 I have a great outlook on life and a wicked sense of humour
(you've been warned)
Email key2drive@aol.com
0789 505 7004

please leave a voice message or text
as I will not answer my phone whilst in a lesson
you can text me your name and number , Im also on Whatsapp and Facebook messanger
I will call you back ASAP


have a look on the passed pupils page there maybe someone that you know
(click image below)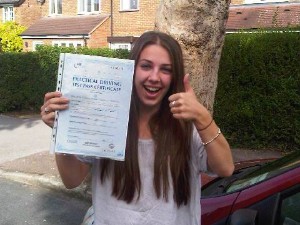 * * * * * ZERO MINORS * * * * *
SORRELL HAD THE PERFECT DRIVE